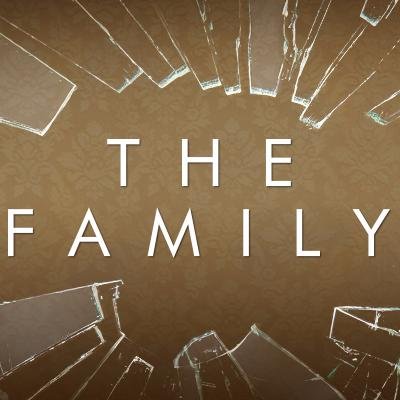 While we may not be able to control all that happens to us, we can control what happens inside us. ~ Benjamin Franklin
It is easy to neglect yourself when taking care of others. Do you feel anxious, depressed, easily overwhelmed? Do you physically notice that you get sick more often, have a frequent upset stomach, trouble sleeping, or other physical issues that have come up?
This month's caregiver article addresses areas which are imperative to your good health as a caregiver to an aging parent or relative.
Getting enough rest: When you don't get enough rest it is obvious. It is certainly obvious to those around you and I know for me it is obvious to myself. Although sometimes it takes someone else to point it out. I become cranky and more tearful. Everything feels bigger than it would normally and I lose perspective.
Sometimes if you have a lot of elder care issues you are concerned about it can become difficult to fall asleep. When my father had a stroke a few years back, my mom had difficulty sleeping. She couldn't turn her mind off from the worry and the things that we needed to take care of during this time. Before you go to bed take some quiet time without the TV or other distractions. Read a book, talk to a friend, or family member to help talk out some of your areas of concern and stress. Sometimes I just want someone to listen without giving me advice. Let them know what you need.
Here are some ideas for easier sleeping:
1. When you go to bed have a pad of paper and pen next to you to purge items from your brain that you want to remember to do the next day.
2. Find times to take short naps if needed. You can set an alarm in your car to get 20 or 30 minutes during your lunch hour that will refresh you for the second half of your day.
3. Still having trouble sleeping and worried about taking medications? Instead of taking medications research natural herbal sleep aids. Making an appointment to see a Naturopathic doctor may be a great help. These doctors go through the same amount of education as other doctors and I love that they test your body chemistry to see what is going on and then can suggest ways to combat your lack of sleep that are natural in course.
Sleep can become a more difficult issue if you are caregiving for someone with Dementia. Their sleep patterns often change and may interfere with yours. You may need to look into nighttime in home care or other alternatives for your family member if lack of sleep occurs regularly.
Healthy Eating: Pay attention to what you are eating. It is so easy to say "I will just grab a quick burger" when you are short on time but how many days in one week are you doing that? Being aware and paying attention to your eating habits is the first step to being able to make changes that may be necessary to your good health. You will have more energy too!
One method is to put some of your eating on automatic pilot. For example: Decide on 3 or so healthy choices for breakfast that are still fairly quick but you know will provide you and your family with a good start to each day. My son is an athlete and in the mornings I would make both he and I a great protein shake for breakfast. I kept the ingredients handy. There is a little blender called the "Magic Bullet." It comes with containers that blend and have handles to become the cup. So it is all in one! I would make the shake, take off the blade, add the cup ring and hand it to him. A great fruit shake includes a frozen organic fruit, flax seed meal, almond butter, protein powder, some ice, and water.
During the week take a day to do a lot of cooking at one time and then use those foods to make a variety of recipes that take less preparation time since you have already done it and they are healthier choices. For example: Cook up 5 or 6 chicken breasts on the grill using your favorite spices. You can then use the chicken to create different dishes during the week. (as an example a curry dish, or a salad).
Exercising regularly: Get up a bit earlier than the rest of your household to start your day and go for a walk or do a cardio video and use some weights. I can get my workout done in 40 minutes. Check with your doctor of course if you haven't worked out for a while so they can make recommendations based on your current shape.
Don't neglect your own healthcare appointments: Cancelling your own appointments to accommodate others will not benefit you in the long run. Keep those appointments as you would to take care of others in your family. If you are not healthy who will then take care of you?